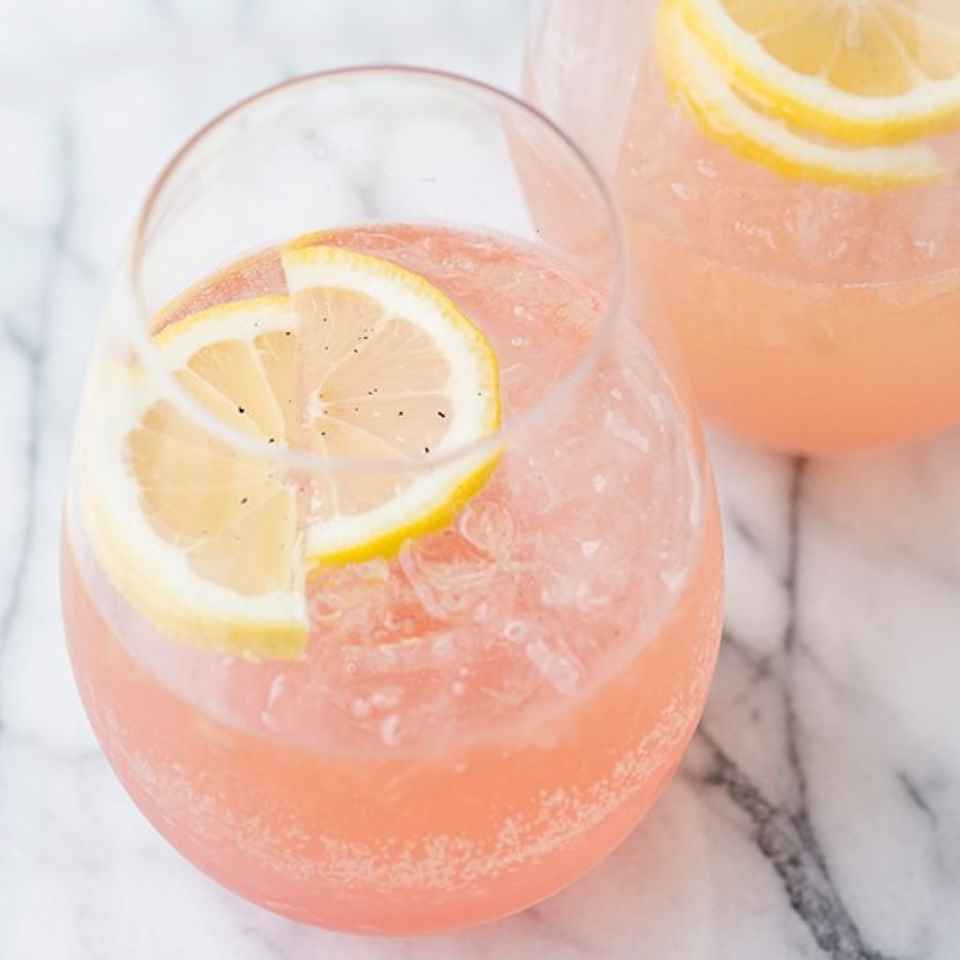 Everything's coming up rhubarb! We love it in crumbles, pies, scones and in jam but we really love to drink it (especially if gin is involved)!
There are so many wonderful things to do with rhubarb. And, depending, on the size of your garden, finding some is often not a problem. It can be a problem finding enough to do with all your rhubarb though. This simple cordial recipe is easy to make and it is truly lovely and refreshing to add to so many things. And the gorgeous pink colour just sings of Spring and Summer!
Put all ingredients into a large pot or stock pot and bring to a boil. Let the mixture simmer for 12 – 15 minutes or until the rhubarb and sugar have completely dissolved. The rhubarb should be extremely mushy.
Remove the pan from the heat. Prepare a fine mesh sieve or a strainer lined with cheesecloth over a bowl (preferably one that will be easy to pour out of after straining).
Pour the rhubarb mixture through the sieve and let it slowly strain through and into the bowl. You can either help this along by using a spoon or let the mixture drain slowly over a couple hours.
Once the liquid is all strained you may choose to pour it into sterilzed bottles and keep it in the fridge for up to four weeks. The best ratio for mixing is 1 part cordial to 3 parts liquid (50 ml cordial : 150 ml water).
If you would like your cordial to last longer (up to 3 months) or you plan to give it as a gift, we recommend adding 1 tsp of citric acid to this recipe.
Mix with sparkling water, prosecco, gin, or use as an ingredient in a cocktail or punch. Enjoy!
For more rhubarb cocktail ideas – check out these great suggestions from Food and Wine magazine.
Let us know if you enjoyed your cordial by dropping us a short note – we would love to hear from you.
500 grams of fresh rhubarb – washed and cut into chunks
20 – 30 grams of freshly grated ginger (you can use more or less depending on how much you like ginger)
1 lemon – all the juice and zest you can squeeze and zest out of it! You can use an orange too if you prefer, or both if you like.
250 grams of sugar (or 175 of honey)
400 ml of water
View More Recipes