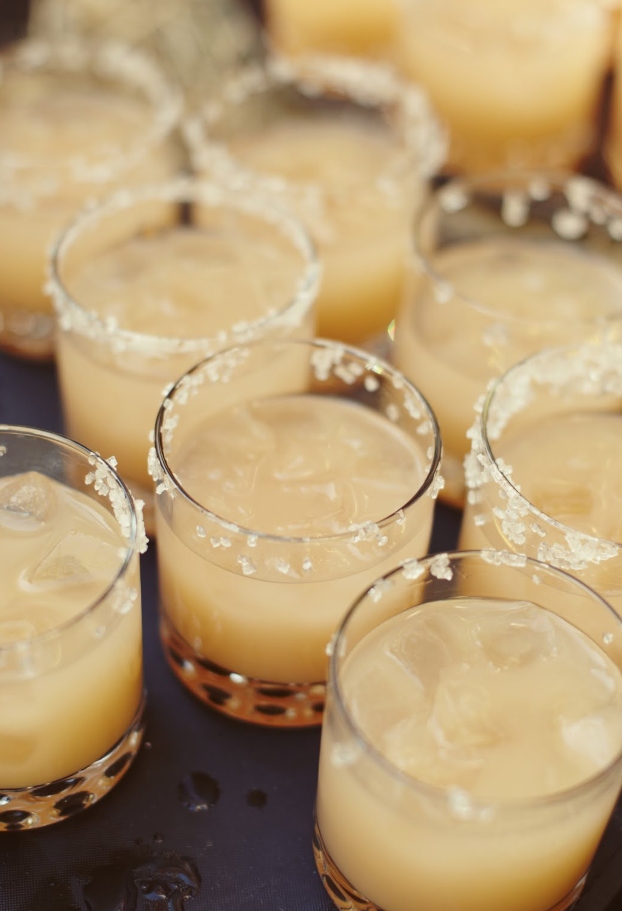 This is one of our favourite punch recipes and we have been making it for over 15 years. It was created by a good friend (and amazing wine connoisseur and bartender) for a very special wedding.
The recipe below will make enough for 20 -30 glasses. Enjoy!
Boil water.
Steep tea bags for at least 30 minutes.
Remove tea bags and let tea cool completely.
Pour in all juices.
Add sparkling water to taste – either one serving at a time or in the punch bowl.
10 -12 bags of high quality green tea (mint green tea is yummy as well)
3 -4 litres of water
1 litre Lychee juice (Ceres brand is the best)
1 can of frozen lemonade concentrate
1 litre of white grape juice (or frozen concentrate)
2 litres of sparkling water
Sliced fresh lemons as garnish
View More Recipes